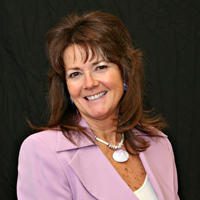 Ginny Ganthner
Senior Marketing Coordinator
Experience:
Mrs. Ganthner has many years experience (see below) in the business world, beginning during her college years in Portland, Oregon, where she worked part-time as a credit reporter and switchboard operator for TRW. Ginny began full-time work as Student Loan Officer for Lewis and Clark College in 1972, where she spent the next nine years assisting students in obtaining financing from various government-sponsored programs and billing the graduates for loan repayments.
Upon moving to Reno, Nevada, Mrs. Ganthner was hired as receptionist for a local architectural firm, where she learned the basics of the A-E business and proceeded to improve their system of specification writing.
Two years later Ginny was hired as receptionist/administrative assistant for Dinter Engineering Company. Her on-going achievements while at Dinter include obtaining a Notary Public license, attending numerous professional seminars, and completing on-line training courses to improve her knowledge of various software programs, marketing methods, and digital photography–all of which she has aptly applied to her work at Dinter Engineering Company.
Years of Experience:
Dinter Engineering: Since 1983
Other firms: Since 1967
Professional License:
Notary Public since 1999
Education:
Portland State University, Portland, Oregon - General Studies - 1967-70
Other Professional Qualifications/Training:
Notary Public since 2/4/99
Seminars and Conferences:
U.S. Army Corps of Engineers Veterans and Small Business Outreach and Training Conference

Two-day training seminar on SpecsIntact™

CareerTrack one-day seminar: "How to Design Eye-Catching Brochures, Newsletters, Ads and Reports™"

U.S. Army Corps of Engineers, Sacramento District: One-day Workshop: "Preparation of Form 255"

Keye Productivity Center's one-day "The Secretarial Seminar"