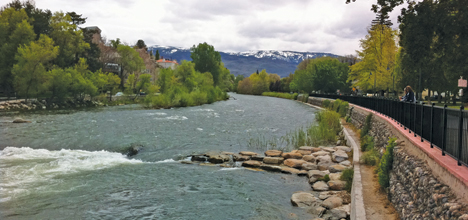 A River Runs Through It: Truckee River Flood Management Project
The Truckee River flows from Lake Tahoe to Pyramid Lake northeast of Reno, and with any wet winter comes the potential for massive flooding. In 1997, a massive snowmelt in the Sierra Nevada flooded large parts of Reno. Total damages in the area were estimated at $1 billion and caused at least two deaths. If a similar flood hit the area today, damages could top $2 billion.To prevent future flood damage, Washoe County hired Dinter Engineering to identify property elements, including all major utilities (power, communications, sewer, water, and gas) located near the Truckee River from Booth Street in Reno to Vista Boulevard in Sparks. Estimated at $1.2 to $1.6 billion, this will be one of the largest public works projects in Northern Nevada history, and Dinter Engineering is proud to be a part of this community effort.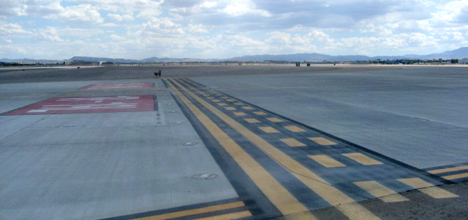 McCarran International Airport C Gates Reconstruction
Dinter participated in the C-Gates and Paradise Pad Ramp and Apron Reconstruction with Kennedy Jenks Consultants for the McCarran International Airport in Las Vegas, Nevada. Dinter provided the electrical design, construction support services and record drawings for new LED taxiway centerline and edge lights, relocated taxiway guidance signs around the C-gates and Taxiway C, new high mast apron lights with a new power feed for the Paradise Pad parking area, and grounding and obstruction lights on the relocated blast fence. Our work also included a photometric analysis of the current apron lighting levels at C-Gates apron and Paradise Pad parking area.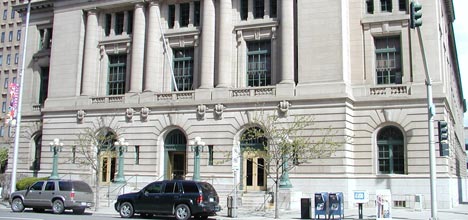 GSA Federal Building and U.S. Post Office
Dinter had the pleasure of working with MTM Contractors for the Design-Build Building Upgrades for the GSA Federal Building and U.S. Post Office (built in 1909) in Spokane, Washington. Dinter was responsible for the mechanical and electrical design and construction support services for the phased design-build project to implement energy-saving measures involving HVAC, plumbing and electrical systems in a 160,300 sq.ft., five-story historic building. This building was originally built in 1909 and served as one of the first major federal buildings in the northwest areas of Washington, Oregon, Montana, and Idaho. Dinter worked on improvements such as chiller replacement, upgraded thermostats, replacement of water chiller valves, upgrade plumbing fixtures, rebuild roof/insulation system, and providing daylighting control for the lobby.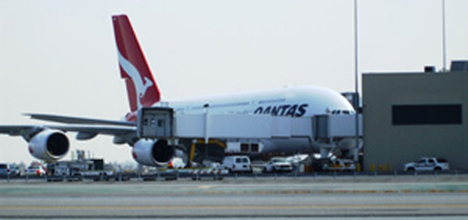 LAX Midfield Satellite Concourse Project
Airport officials have considered these projects critical to accommodate new larger aircraft and improve the level of service provided to airlines, airport tenants and the traveling public. A new satellite concourse will be developed and constructed along with adding gates on the west side of the Thomas Bradley International Terminal (TBIT) to be capable of serving the needs of the new larger, transoceanic aircraft increasingly sought by international carriers. Related to the new concourse development work will be the completion of enabling projects that include relocating current taxiways, adding and extending other taxiways, aircraft bridges, terminal and overnight parking aprons, a utilities master plan and the relocation of an existing aircraft rescue and fire-fighting station and passenger bus terminal. . .Read more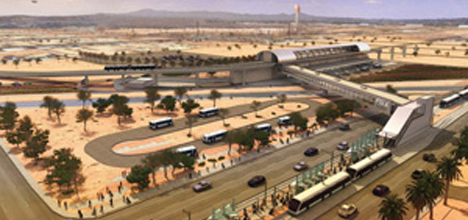 Phoenix Sky Train
Phoenix Sky Harbor International Airport, Phoenix, Arizona. Dinter Engineering Company is responsible for the electrical, mechanical and plumbing designs for the stations as well as the medium voltage distribution system. Mechanical and electrical design of facilities for a phased new passenger train system with elevated guideways, and elevated stations. Stage 1 connects the Automated Train from 44th and Washington Streets to the East Economy Lot (EEL) and continues to Terminal 4--approx. 1.9 miles of predominantly aerial dual guideway. . .Read more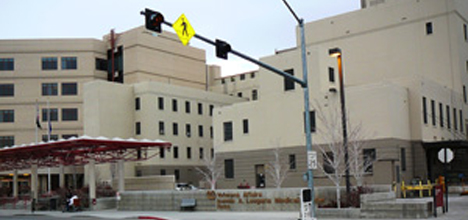 VA Sierra Nevada Health Care System - Building #1 HVAC System Replacement
The VA building was originally built with a steam heating system and single paned windows in 1945. This type of heating system required a high level of maintenance from the hospital crew. The outdated inefficient ventilation system of the building caused a musty, unpleasant odor and air stagnation throughout the building. There was a limited source of outdated window air conditioner units to keep employees and patients cool in the hotter seasons. The system lacked functioning controls for hot or cold running water. . .Read more